Ozone Purifier
Dual natural ozone purification

Healthy pool water sanitiser
Nature's most powerful sanitiser, Ozone effectively neutralises any organic contaminant instantly and reverts back to oxygen. Reduce chlorine by up to 80%. Gentle on eyes & sensitive skin with noticeably softer, safer pool water.
How Ozone Swim
Ⓡ

Purification Works
OZONE-TO-OXYGEN PURIFICATION
Ozone generated from the Ozone Swim® units do the majority of sanitising work in your pool, reducing chlorine demand by up to 80% while leaving you with clear, clean and odour free pool water.
Ozone effectively neutralises any organic contaminant instantly and reverts back to oxygen by the time the water returns to your pool. Ozone Swim® leaves you with noticeably softer water that is also safe and hygienic.
Noticeably softer, hygienically clean water
Safe for people who suffer from
allergies, asthma & eczema
Eliminates red eyes & itchy skin
Environmentally friendly
Reduces your pools chlorine
levels by up to 80%
Fewer additional chemicals required
Prolongs equipment & salt cell life
Save time and money on maintenance
Improves water clarity
Getting the most out of your Ozone Swim
Ⓡ
At Maytronics we are passionate about leading the way to make your pool water exceptional, for pure enjoyment. Each product in our water treatment division works together to enhance the quality of your pool water.
ADDITIONAL PRODUCTS
Minerals
Maytronics recommends using only the Mineral Swim™  minerals with your Mineral Swim system.
View Product
Cleaning
Maytronics offers the best in robotic pool cleaners. Class-leading robotic cleaning technology delivers unrivalled low-maintenance with maximum cleaning performance.
View Product
pH AUTOMATION
Smart pool control, keeping you in touch with your pool's every function and feature.
View Product
Australian Made
Ozone Swim® is designed, engineered
and manufactured in Australia *T&C's apply
Why Buy Ozone Swim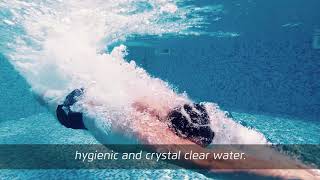 Get crystal clear pool with Ozone Swim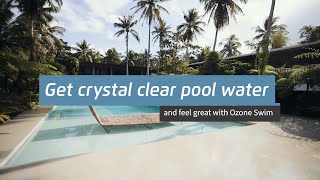 Ozone Swim for you and your family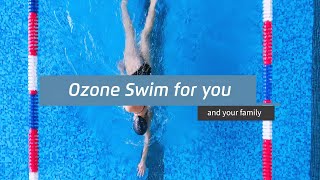 How Ozone Swim works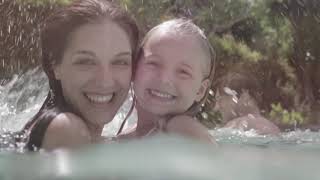 WHICH OZONE SWIM SYSTEM IS RIGHT FOR ME?
Define your pool's location and size to find the most suitable Ozone Swim system for you.
OTHER WATER TREATMENT PRODUCTS CUSTOMER'S HAVE BOUGHT
Experience the exceptional benefits of natural ozone purification + 100% Dead Sea minerals in your own pool.
Utilising salt or minerals, this market leading chlorinator with upgradable features will safely sanitise your pool water.
Find Your Local Ozone Swim
®

 Dealer